If you're like me, you appreciate knowing a little about the origin story behind any project.
Meet your host, Laura Tucker
My name is Laura Tucker. In my professional life, I've been a teacher, corporate trainer, salesperson, independent (aka self employed) business consultant, gym owner, and a leadership coach.
While I was working as a consultant in the automotive industry in 2008, I embarked on a personal growth journey. We were in the throes of the Great Recession. I needed something to keep myself uplifted while I supported my clients through a challenging economic period.
Turns out, I'm a seeker
I didn't know it at the time, but I was in "seeking mode," looking for answers to the big questions we ask ourselves about life when the going gets tough. One thing led to another after a friend of mine handed me a DVD copy of The Secret. I enrolled in a series of workshops with one of the teachers from The Secret, James Arthur Ray. I had a grand adventure, traveling all through western Canada and the United States, learning a different way to look at life, booking extra time in each location to explore and photograph the surrounding area.
Things were great for a time, and then swiftly deteriorated when tragedy struck. My personal growth journey led me to Spiritual Warrior, a week long workshop that culminated in a culturally appropriated sweat lodge ceremony. Instead of the peak experience that was promised, three of my fellow participants died. The event made international news, an arrest and a trial ensued, and then people mostly forgot about it, and life went back to normal.
Unless you were directly involved. Then it was very difficult for anything to be "normal" ever again.
Speaking truth about the sweat lodge tragedy
Six years later, I was asked to be involved in a documentary about the sweat lodge, an inflection point in my life. The interview for the documentary was an inflection point in my life. I spoke about the events of October 8, 2009 for the first time since the trial. Up to that point, I had tried to conceal my involvement and stayed out of the media because of intense feelings of shame.
When I learned a documentary was on the horizon, I accepted the story was never going to go away, and came to recognize that it shouldn't. The documentary was an opportunity to have a voice and advocate for change in the self help industry. I wanted to do what I could to prevent a similar tragedy from happening again.
The day of the interview was arduous. I poured my heart out while the camera rolled. I shared my thoughts on what happened, what I learned in hindsight, what I thought was valuable about the self help industry, and what I now know to be dangerous.
I watched Enlighten Us for the first time at its international premiere at Tribeca Film Festival in April 2015, and multiple more times at Mountainfilm in Telluride the following month. Enlighten Us aired on CNN in December 2016 to a North American audience still reverberating after the 2016 US presidential election. Although the issues of leadership portrayed in the film were playing out in society, the impact of the movie was muted. It has since had a multiple years run on Netflix, and was recently re-released on Amazon Prime Video and Apple TV.
The power of questions
The richest part of my Enlighten Us experience were the live Q&As at the film festivals, particularly Mountainfilm, where I was a panel member. In contrast to the media frenzy of 2009, audience members asked intelligent and probing questions, trying to make sense of what happened. The audience members' questions got me thinking on my feet and giving voice to my thoughts to people who actually wanted to hear them. The Q&As became the inspiration to get into podcasting, a medium that was beginning to take off at the time. The first episodes of Free Your Inner Guru launched in April 2017.
Over the years the podcast has evolved, from solo episodes to interviews. The topics have evolved, too. The goal is always the same – to learn as much as possible and ask questions that allow the guests to share the best of themselves. Recently, people have begun to take an interest in our story, largely due Wondery's Guru: The Dark Side of Enlightenment, an 8 episode true crime podcast released in 2020. (Yes, I participated.)
The name of my podcast – Free Your Inner Guru® – announces the most important truth I learned from a very difficult experience: there is no outer guru. The work for each of us is to learn how to connect with our internal wisdom, and set ourselves free.
Over my 4+ years of podcasting, I've noticed the listeners are a lot like the guests: intelligent, intuitive, ethical leaders, who have a lot of answers and continue to ask questions. We seekers are a trusting lot, curious to our core.
This is why Free Your Inner Guru® exists – to create an environment where curiosity and exploration are valued, along with authentic leadership ethics and safety.
Stay curious, and be discerning!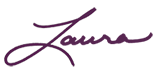 PS. If you'd like to listen to podcast episodes associated with this origin story, you can find them here.
PPS. If you'd like to connect with my writing and photography, visit lauratucker.com.